Tired Of Poker? Try These Two Unusual Poker Game Variations
Poker has been around for ages and will continue to be the card game with the biggest fan base for years to come. It has all of the hallmarks of a fun game. To be good at it, you need to know how to deceive, you need skills, and having some luck isn't bad, either. Serious poker players will have had plenty of time to sharpen their skills, but sometimes the same old game can get boring after a while. Luckily, there are all kinds of different poker games to play other than the most popular versions. Let's take a look at two unique ones right now.
Deuce to Seven Triple Draw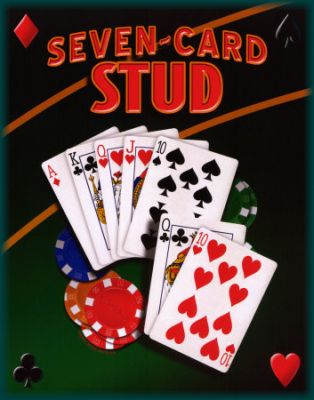 This is a game that's easy to learn but hard to master, which makes it a great choice to teach new players wanting to try something fresh. Its action packed and has plenty of rounds to bet.
How to play: Players are dealt five cards at the beginning of the game. This game differs from standard ones, as you're shooting for low cards and aces are high, so the best possible five-card hand is 2-3-4-5-7. So where's the six in that hand? Another rule that makes this game even more challenging is that straights and flushes count against you. After those first cards, players are then allowed to bet or stay, and afterwards, they'll be able to make a bet and draw three times after each draw. Before drawing, players will have to at least match the previous bet. Once all bets are placed, the player with the lowest hand is the winner.
This style of poker is called "Lowball," and more information about it can be found here.
Seven Card No Peek
You might have played a version of poker called Seven Card Stud, and this game is a lot like that one except cards are all dealt facing down. Anyone who peeks at their cards is immediately disqualified from the round. The game can be a bit chaotic and tends to make large pots, especially if you throw in some wildcards.
How it's played: Seven cards are dealt to each player face down, with one card displayed for the first bet. Starting from the dealer's left; the player will flip over their cards one at a time until finding one that beats the exposed card. After this, that player has the ability to bet. The next player has to beat the first player. Bets must be matched to continue, even if the player hasn't seen their cards. The best five-card hand is the winner.
For additional information on how to player Seven Card Stud based card games, check out this link.